Customized, Year-Round Pest Control Services In Floresville, TX
As the county seat of Wilson County, Texas, Floresville has a nice combination of rustic charm and modern life. Just a short trip down the highway from San Antonio, Floresville also gets plenty of tourism and spillover from the traffic of urban sprawl. But where there is human activity there is also pest activity, which is why local property owners need to learn how they can protect themselves before an infestation strikes. With Pinnacle Pest Defense, we can help you every step of the way.
Home Pest Control In Floresville, TX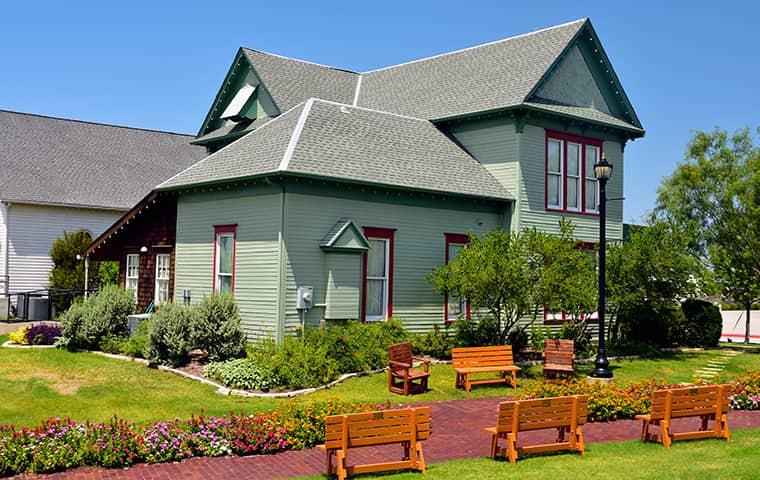 While the Texas climate lends itself to lots of gorgeous weather for outdoor recreation, it also means that pests can stay active all year long. To avoid pest problems, you need to get started right away on proper prevention and control. No, we don't mean to do this by ourselves. At-home methods often aren't totally effective, and only experts know all the places to look for signs of pests or the factors that attract them. At Pinnacle Pest Defense, we help Floresville residents avoid and eliminate pest problems before they can lead to things like damage and disease. Here's how:
General Services: Our general services protect against more than 20 common local pests. They also include de-webbing services and exterior or interior treatments that ward off future infestations.
Specialty Services: Some pests require a more targeted approach, like fleas, termites, and cockroaches. At Pinnacle Pest Defense, we specialize in these bugs so you're always safe from them.
Treatment Tiers: From our basic, pro, and platinum service options, we match you with the right service depending on your level of need.
Protect your home from year-round pests by contact Pinnacle Pest Defense today.
Commercial Pest Control In Floresville, TX
No one wants to have to deal with a pest infestation, but businesses have plenty of the things that attract pests of all kinds. From ample food, water, and shelter to plenty of daily human activity, commercial properties are at an even greater risk of infestation than homes and apartment buildings. That's why it's crucial to partner with local professionals who can keep your business healthy. At Pinnacle Pest Defense, we can help with the early prevention and prompt removal of existing problems. Here are just some of the types of businesses we can help:
Churches: The last thing you want when you go into worship is to see some gross critter crawling around the pews. We help churches deal with infestations promptly and defend against future problems.
Healthcare Settings: From medical offices to nursing homes, we take protecting patients seriously.
Schools: As places where food, waste, and children gather, schools are attractive targets for all kinds of pests.
Storage: This includes both self-storage facilities and warehouses because both are areas where pests have lots of space to find nesting grounds.
Take care of your Wilson County business the right way by calling on Pinnacle Pest Defense.
Four Reasons To Choose Pro Termite Control In Floresville
You shouldn't underestimate any pests, but you especially shouldn't underestimate termites. These toiling insects bore through wooden materials, especially human structures. It doesn't take long for this damage to lead to structural concerns and hazardous conditions. Because people know how dangerous termites can be, they often make the mistake of trying to prevent or eliminate them on their own. But at-home methods can't account for the literal thousands of termites that hide below ground and often outdoors. Here are just some of the reasons why professional termite control is better than DIY:
Inspections: Most of the time, people don't even know they have termites until it's too late to avoid damage. Experts can thoroughly check your home for the early signs, helping you eliminate the problem before it leads to structural damage.
Effective: Only professional methods are guaranteed to eliminate the termite queens that fuel the population.
Affordable: Paying for pest control that actually works is a lot cheaper than dealing with the fallout of pest damage. That's why you can save yourself time and money in the long run by simply turning straight to the professionals.
Comprehensive: The other reason to trust experts is that we protect you from a wide range of pest problems, not just the termites you might be concerned about.
Don't wait for termites to be a problem before you take them seriously, contact Pinnacle Pest Defense today.
How Do Rodents Get Into Floresville Homes?
Many kinds of pests are known for invading homes easily, but rodents may just be the most elite critters when it comes to infiltration. They often wait outdoors, nesting in yards or neighboring properties and waiting until they can find a way inside of homes or businesses. Once they get in, they can lead to property damage, disease and even carry fleas or ticks that can plague you and your furry family members. Learn how rodents commonly enter homes so you can avoid letting them in:
Doors & Windows: A door or window left open can allow rodents to slip or squeeze their way in. They can even chew through flimsy window screens to gain entry.
Cracks & Holes: Rodents will claw and bite at pretty much anything, especially areas where they can create a large enough opening to squeeze through. Cracks or holes in exterior walls provide them with an area to concentrate on for possible entry.
Water Damage: Another way pests are provided easier access is from moisture damage, which can lead to decayed wood that's much easier to burrow through.
Yards: Again, pest problems tend to form outdoors. Whether it's debris piles or overgrown bushes and grass, rodents are often attracted to nesting grounds in your yard before finding ways indoors.
Protect your Floresville home from rodents the right way by letting experts identify your weak points. Contact Pinnacle Pest Defense today to get started.
Request Your Free Inspection
Complete the form below to schedule your no obligation inspection.