We Proudly Serve New Braunfels, TX, Floresville, TX, and the Surrounding Areas
At Pinnacle Pest Defense, we proudly offer our expert pest control services and cockroach and termite extermination services to residents and businesses in a variety of locations. With over a decade of experience serving Floresville and New Braunfels, TX and its surrounding areas, we've established ourselves as a trusted family-owned and operated pest control company.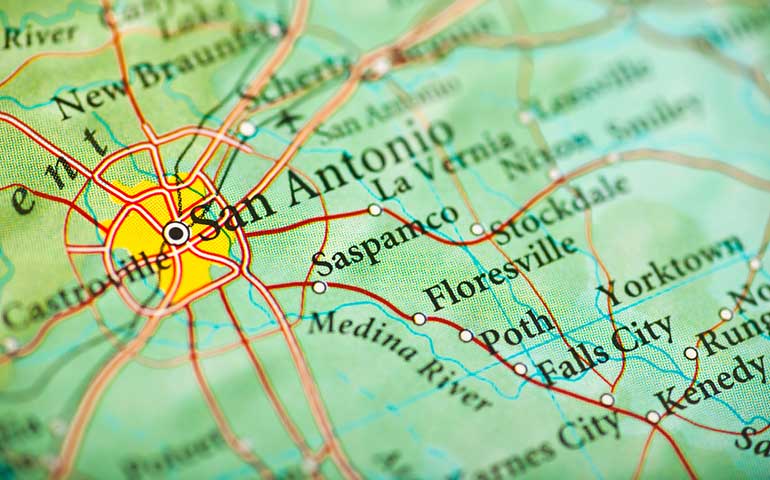 Pest Control Solutions and Termite Extermination Services Customized for Local Clients and Local Environments
We extend our comprehensive pest control services to a range of areas, ensuring that you can enjoy a pest-free environment no matter where you are. Some of the locations we serve include:
New Braunfels
Floresville
Allens Bend
Arroyo Verde
Avery Park
Bear Creek Hills
Becker
Bentwood
Briar Meadows
Buffalo Springs Ranch
Bluebonnet Hills
Cimarron
Creekwood Park
And more.
Tailored Pest Control and Termite Extermination Services for Your Situation
Our fully insured and licensed team is dedicated to providing you with the best pest control experience. We offer a range of services to meet your specific needs, from inspections, termite extermination services, pest control maintenance and check-ups, and more. Our mission is to ensure your satisfaction, and we take pride in exceeding your expectations with every job.
Contact Us for Reliable Pest Control Services in Your Area
Ready to reclaim your space from unwanted pests? Reach out to us today and experience the Pinnacle Pest Defense difference. Whether you're located in Floresville or New Braunfels, our team is here to provide you with effective solutions tailored to your situation. You can contact us at (830) 393-6964 (Floresville) or (830) 302-3050 (New Braunfels). Trust us for high-quality work, transparency, and the peace of mind you deserve. 
At Pinnacle Pest Defense, we're not just exterminators; we're partners in creating a pest-free environment that allows you to thrive. Contact us today to schedule your pest control service or termite extermination services, and let us help you maintain a space that's clean, safe, and comfortable.
Local Reviews
Pinnacle Pest Defense Rated 4.94 out of 5 stars based on 181 customer reviews