Unleashing Superior Termite Control with Pinnacle Pest Defense
Termites, donned as the silent destroyers, can chip away at your property, causing extensive damage before you even realize it. With an annual toll of billions of dollars in the U.S. alone, termite infestations are a genuine concern. Take a proactive stance against these destructive pests with Pinnacle Pest Defense's expert termite control services and termite extermination services.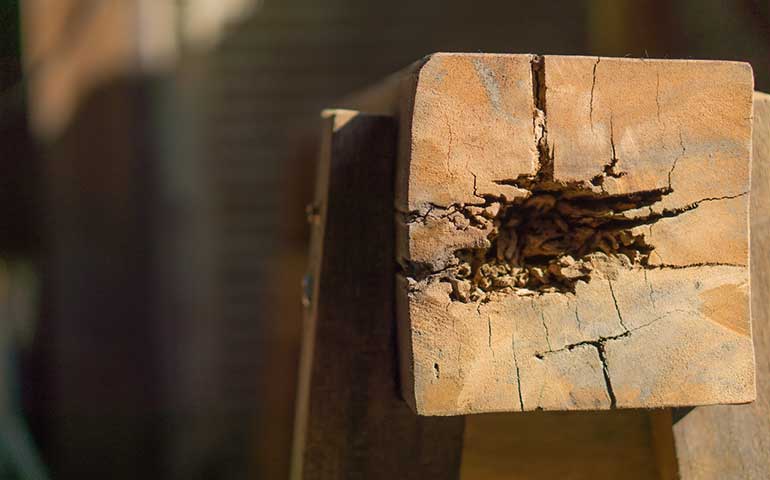 Learn About Our Termite Control Services
Navigating termite eradication effectively demands a systematic, focused approach—something that our team of experienced professionals is well-equipped to provide.
Step 1: Detailed Termite Inspections
Our termite control journey commences with a careful audit of your property. We employ modern techniques to detect signs of termite activity, inspect potential high-risk areas, and assess the extent of the infestation, if present.
Step 2: Targeted Treatment and Monitoring
Armed with our inspection findings, we apply robust treatment methods to address existing colonies, using environmentally-sensitive treatments to guarantee your household's safety. Post-treatment, we initiate ongoing monitoring to ensure that any signs of new activity are promptly identified and addressed.
Here's Why You Should Consider Us for Your Pest Defense
Considerable Expertise: Our vast experience in termite control and termite extermination services allows us to deliver strategies that are effective and sustainable.
Advanced Techniques: We leverage modern termite control tools and techniques, ensuring not only eradication but also long-term protection.
Stellar Customer Service: Keeping our customers informed during termite control and termite extermination services as well as comfortable and satisfied is an integral part of our service philosophy.
Declare War on Termites Today
Don't let termites gnaw away the value of your home or commercial property. Trust in Pinnacle Pest Defense to help reclaim your space from these destructive pests. With dedicated professionals, top-tier treatments, and a commitment to your satisfaction, we are your reliable partners in ensuring a termite-free home. Reach out to Pinnacle Pest Defense today for termite control and termite extermination services by calling Floresville: (830) 393-6964 or New Braunfels: (830) 302-3050.