Superior Home Pest Control in Texas
Maintaining a home isn't always straightforward, especially when facing pest invasions. As your local ally, Pinnacle Pest Defense equips residential customers in New Braunfels and Floresville with professional, affordable home pest control assistance tailored to your needs.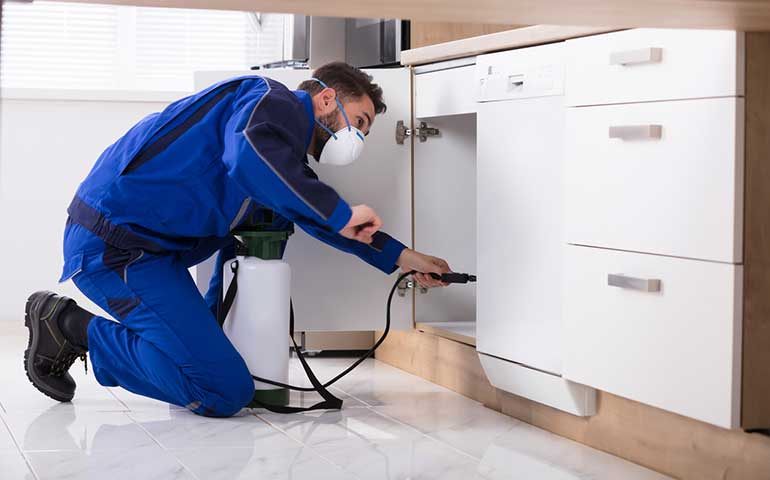 Exceptional Results in Home Pest Control
To ensure year-round protection against pests, we offer three tiered plans, each equipped with free home inspection, internal and external plans, de-webbing, de-nesting, and coverage for 20+ pests:
Pinnacle Pest (Basic) includes quarterly service visits.
Pinnacle Pro adds weep hole service, fire ant, and scorpion control on a bi-monthly visit cycle.
Pinnacle Platinum (Premium) offers flea, mosquito, and wasp control, termite suppression, and monthly service visits.
Our Comprehensive Home Pest Control Approach
Phase 1 (Inspection): Upon your call, we will discuss your predicament, home size, and pest issues for a tailor-made service outline. We follow this with an on-site inspection and immediate treatment.
Phase 2 (Treatment): Alongside addressing your specific pest issues, we'll utilize Integrated Pest Management techniques to deter future infestations and apply an exterior liquid barrier for added protection.
Phase 3 (Follow-Up): With flexible schedules considering your chosen plan and the severity of your problem, we return monthly, bi-monthly, or quarterly to ensure seamless pest protection.
In addition to our residential plans, we offer standalone assistance for termite, flea, and cockroach control, alongside an Exterior Only Plan for homes requiring only external protection against pests.
With One Call, We'll Become Your Partner in Creating a Pest-Free Home—Get in Touch Today
At Pinnacle Pest Defense, our aim is to deliver unparalleled service and effective results that lead to customer satisfaction. Unlike companies that bind you with contracts, we prefer earning customer loyalty through exceptional service. Reach out to Pinnacle Pest Defense today for residential assistance and home pest control services in New Braunfels and Floresville. During office hours, call (830) 393-6964 (Floresville) or (830) 302-3050 (New Braunfels).